Christmas Cute Doll Ring Decorative Light String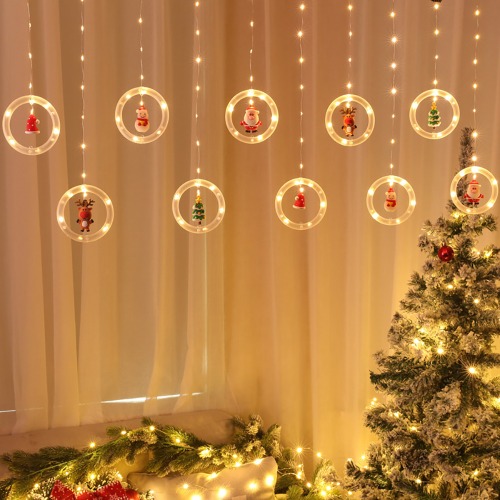 Feature
Exquisite:

using Christmas theme elements, the outer layer is a hollow ring, inside the ring can be placed LED light strings, and a Christmas three-dimensional doll is hung in the center. The whole is exquisite and beautiful.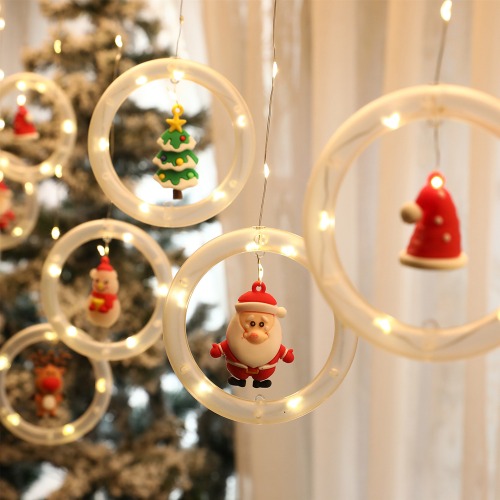 Safety:

this LED light string uses low voltage and is very safe. The outgoing ring is made of plastic, which is light and waterproof, and the overall is strong and durable.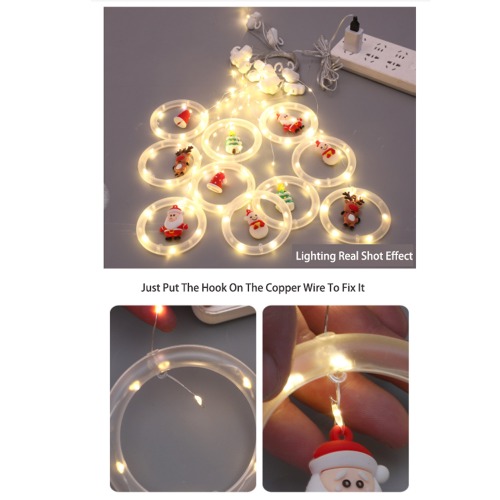 Atmosphere:

this LED string light is warm yellow, used as home decoration at Christmas time, it can light up the dark night, very beautiful, the warm yellow light creates a warm atmosphere.
Applicable scene:

the Christmas cartoon pattern is very beautiful and cute, and can be used for Christmas decoration in storefront windows, bay window decoration, outdoor garden, branch decoration, room background layout and other scenes, with a stronger festive atmosphere.
Specific
Material: plastic
Weight: 80g
Voltage: (5V)
Power: one lamp bead 0.06W
Types of props: scene decoration
Style: Combination, Christmas Reindeer, Santa Claus, Christmas Tree, Christmas Snowman
Size: 3*0.5cm
The pendant is loose when shipped, and you need to DIY it yourself.
Size chart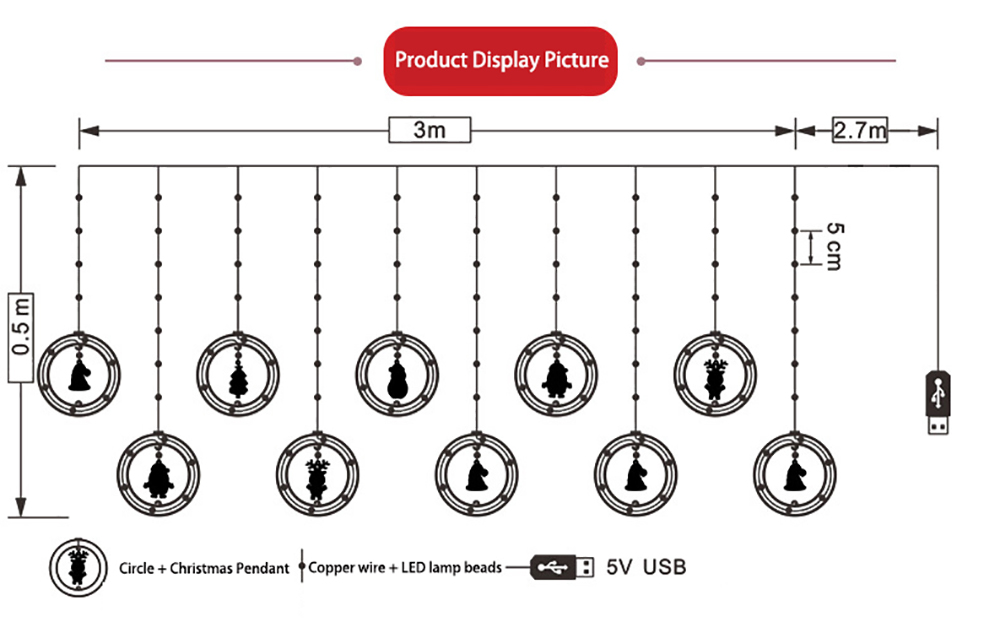 Package includes
1 * Christmas Cute Doll Ring Decorative Light String