>Free shipping

Comfortable and breathable, elegant and captivating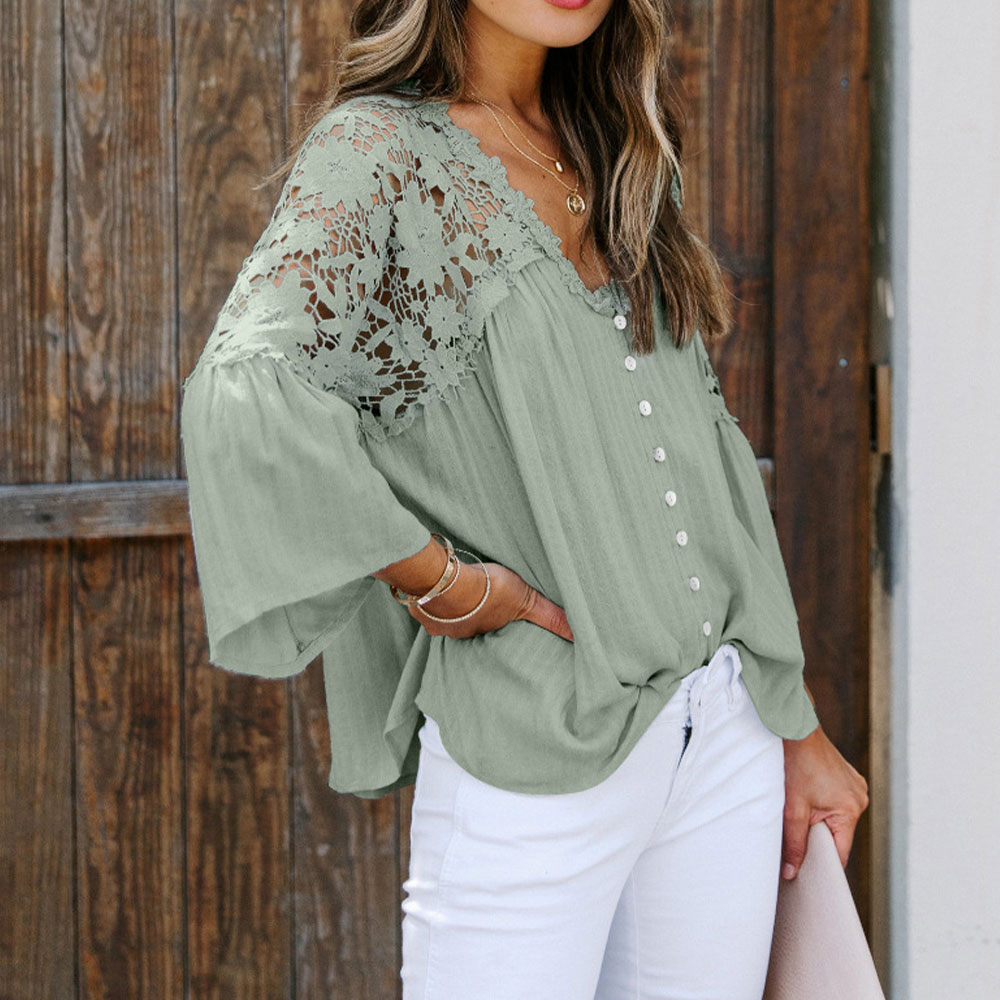 Features:
V-neck design makes the neck slimmer and visually improves the head-to-body ratio. The long-sleeved design can be worn all year round, and the sun protection effect is better in the summer. The addition of the lace makes the shirt more feminine and more temperament to wear.
the fabric is made of cotton and ramie blend material, which has strong moisture absorption, does not fade easily, soft and skin-friendly and comfortable to wear. Good breathability, dry and not sweaty.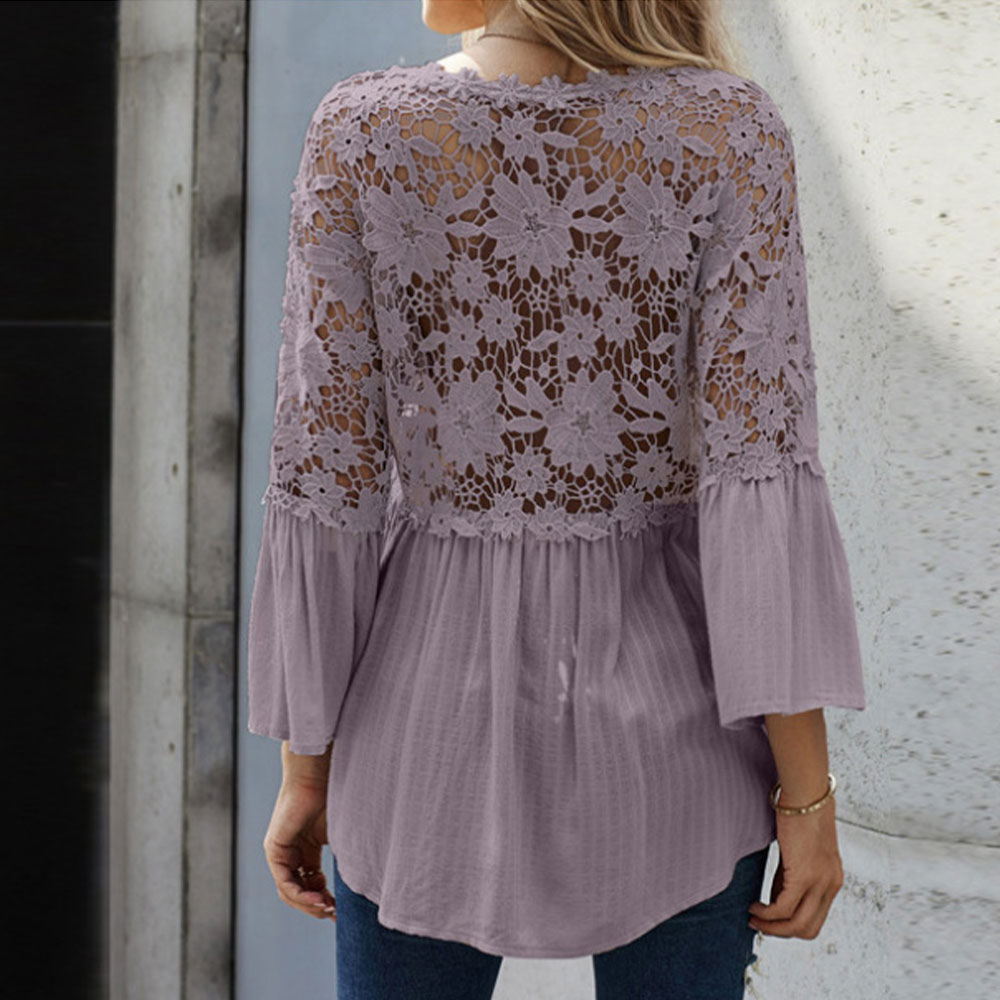 the loose fit of the shirt allows you to hide excess body fat and make your body more shapely. The addition of buttons on the chest makes the shirt more design.
there are a total of six colors to choose from.The colors are low saturation tones, which will not make you look too exaggerated.The styles are fashionable and versatile, making you more eye-catching.
Specifica:
Peso: circa 250 g
Materiale: cotone, ramiè
Taglia: S - 2XL
Colore: bianco, rosso, viola, verde, nero, grigio viola
Tabella di formato: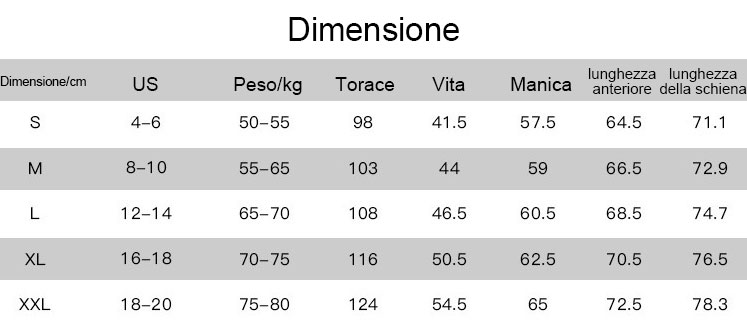 Misura le tue misure per acquistare la taglia giusta, se non hai tempo per misurare, devi acquistare una taglia più grande del solito.(Ad esempio, se di solito indossi M, acquista L)
Si prega di consentire una differenza di 1-2 cm a causa della misurazione manuale.
Il colore dell'articolo potrebbe essere leggermente diverso dal colore mostrato nell'immagine.
La confezione include
1*Top a maniche lunghe in pizzo con scollo a V
Alt