> Free shipping
Lightweight and breathable, safe and comfortable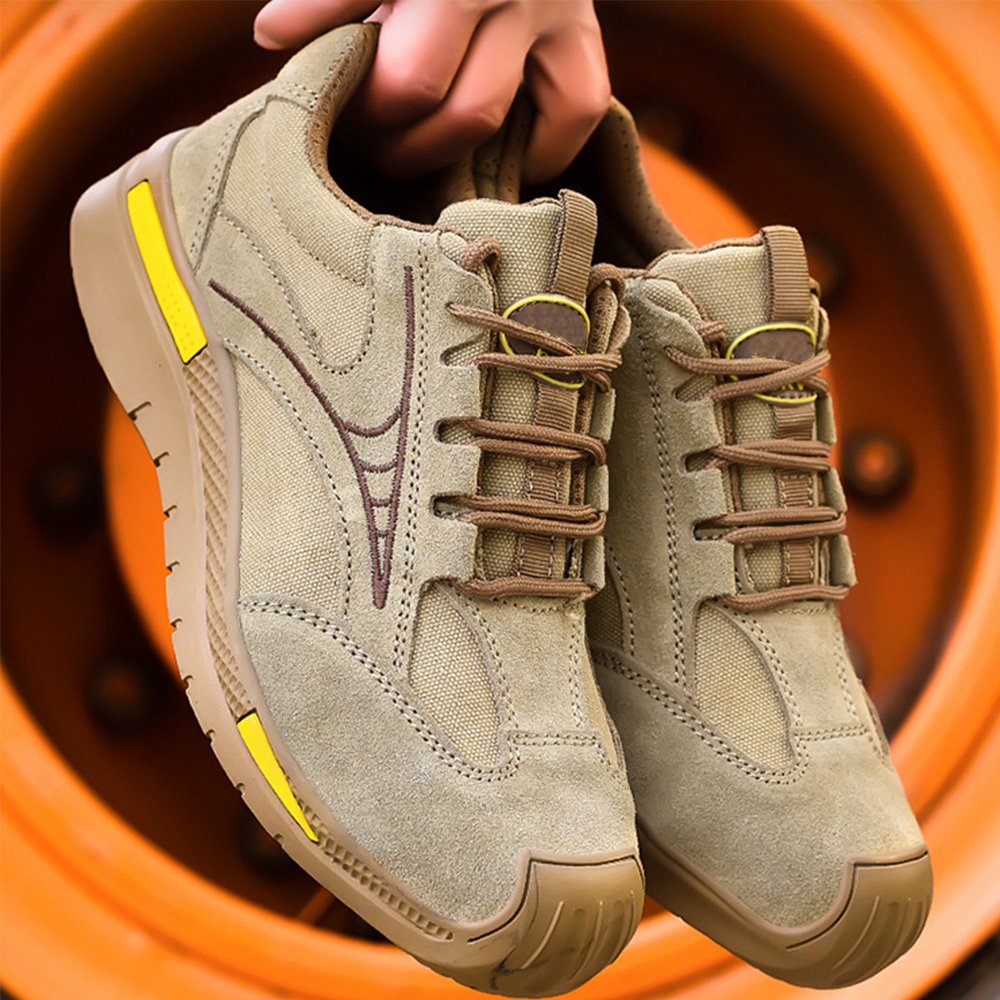 Features:
💎Anti-smashing toe cap:
Anti-smashing steel toe cap is added to the toe cap, which conforms to the European standard and has strong impact resistance. The upper is widened, the feet are not worn, and the toes are more protected from injury and safer.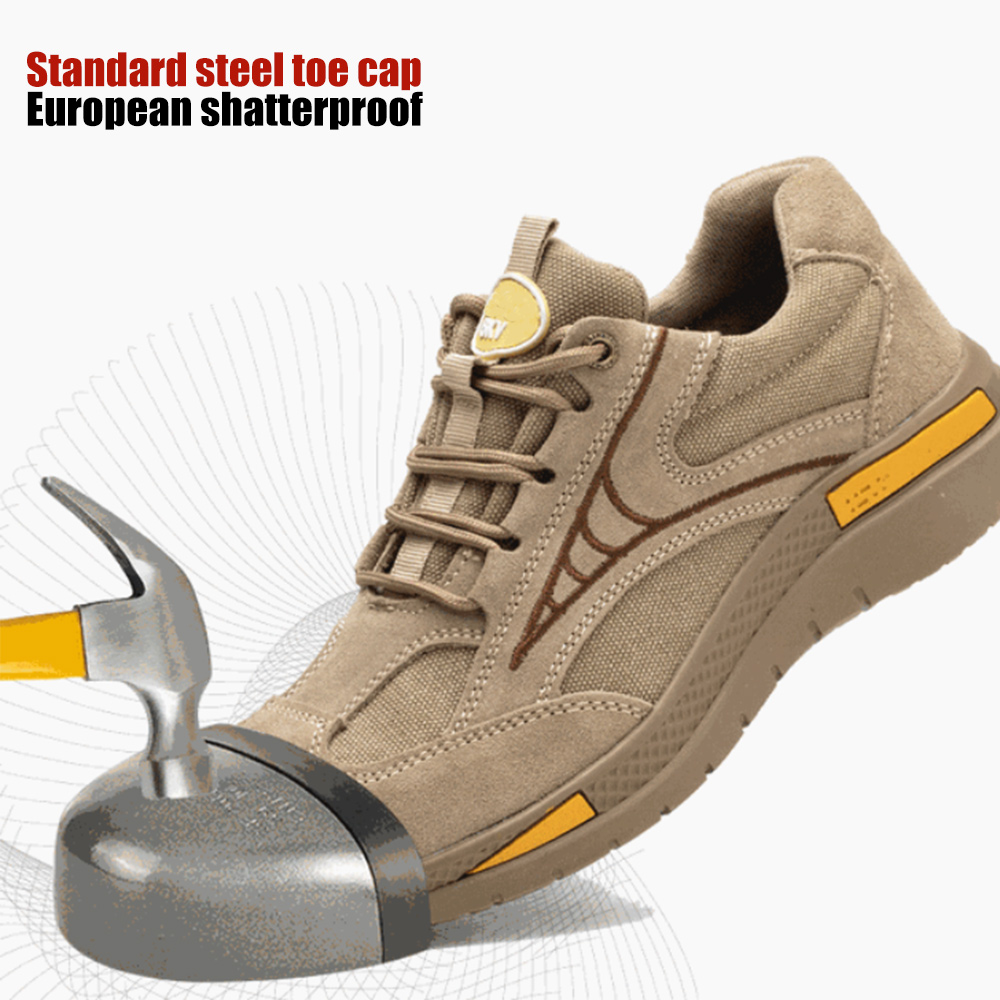 💎Puncture-resistant sole:
Kevlar midsole, low density, high strength, good toughness, high temperature resistance, can well prevent shoes from being punctured, puncture resistance > 1100N.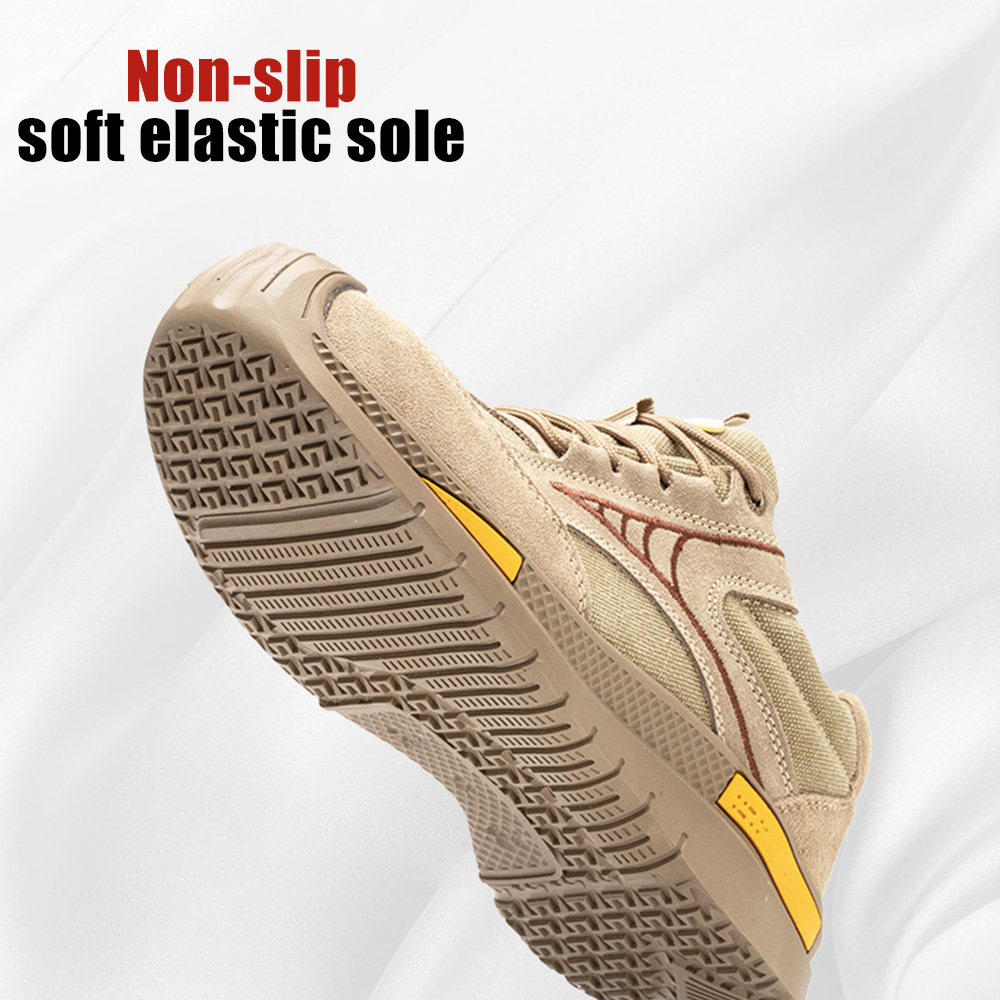 💎Anti-slip shading:
Rubber outsole, can effectively increase the grip and prevent slipping. The sole texture is deepened, the anti-skid performance is better, and it is more durable.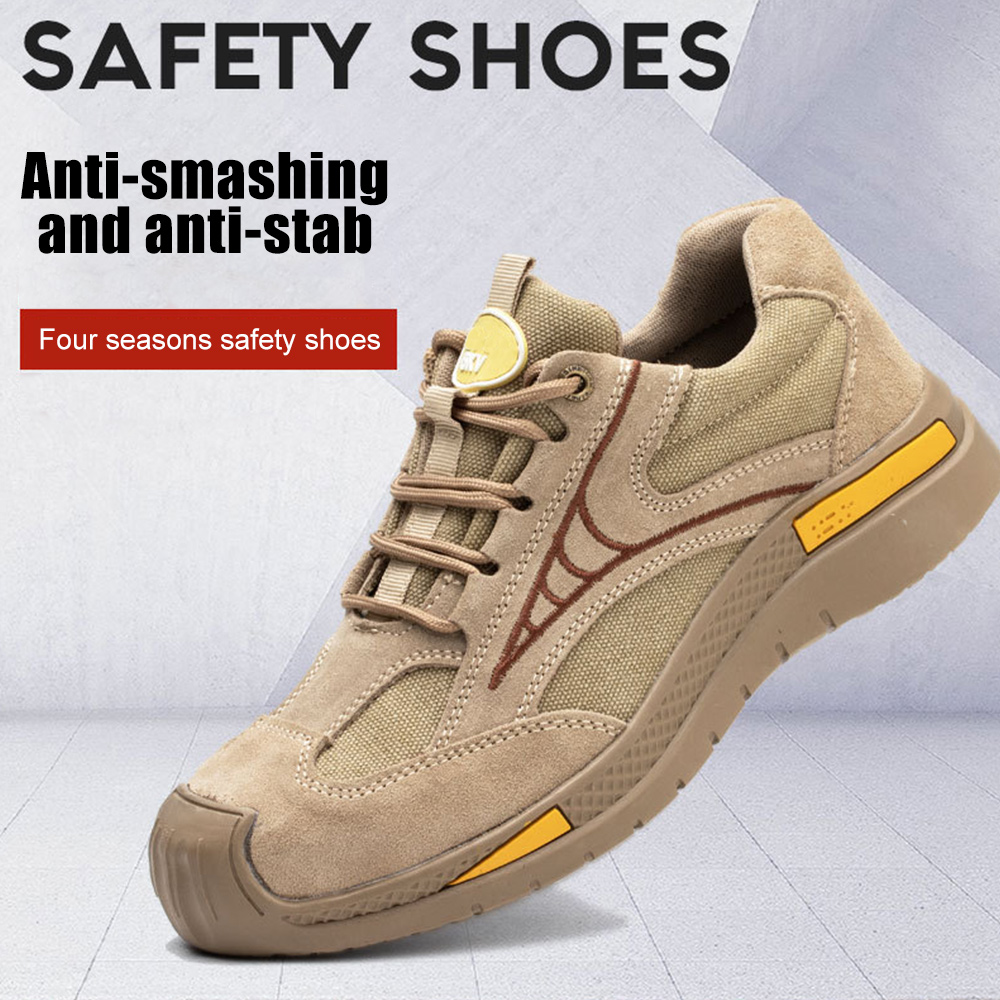 💎Lightweight and breathable:
High-quality suede leather upper, soft and breathable, light and comfortable without tiring your feet. It can also prevent sparks from flying sparks, which is more practical.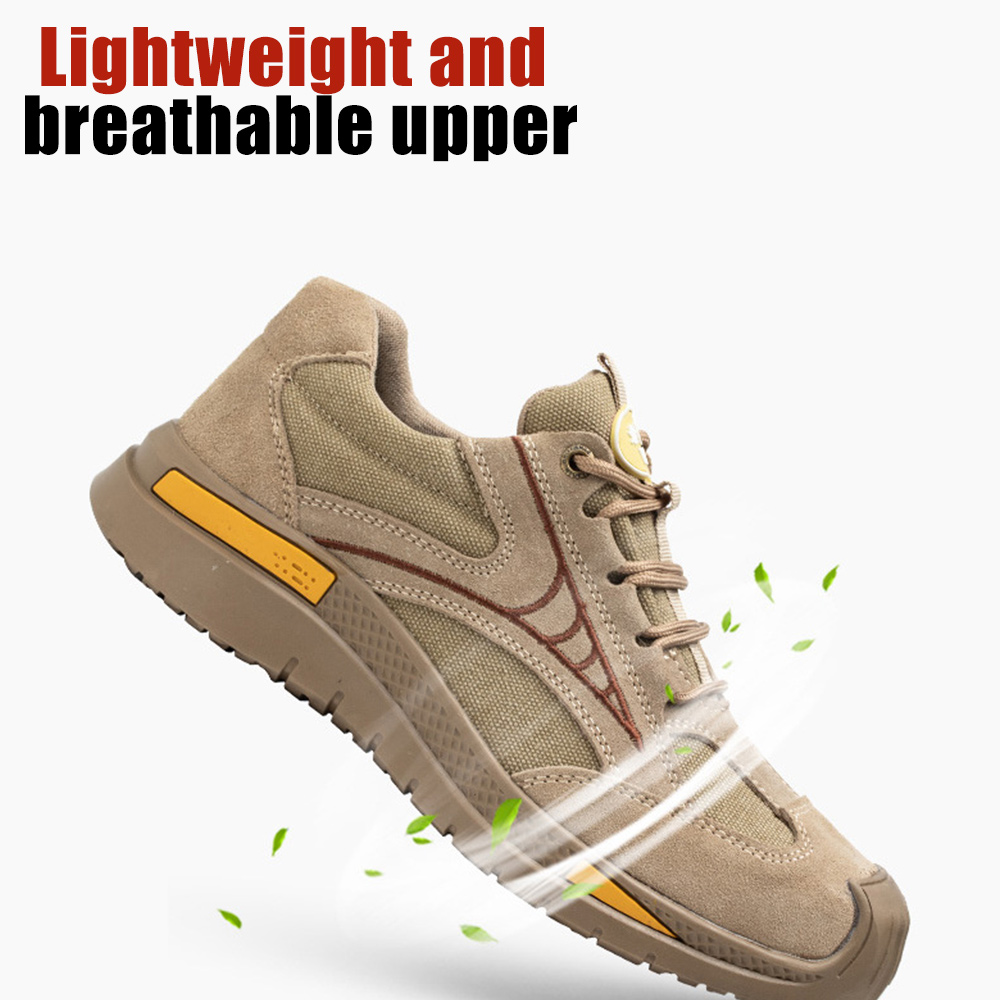 Specific:
Sole Material: Rubber
Upper material: suede cowhide
Size: 36-46
Weight: about 1140 g
Color: Khaki
Size chart:

Measure your measurements to buy the right size, if you don't have time to measure, you need to buy a bigger size than usual. (For example, if you usually wear 39, buy 40 )
Please allow 1-2cm difference due to manual measurement.
The color of the item may be slightly different from the color shown in the image.
Package includes
1 *Lightweight and breathable fashion suede leather work shoes