>Free delivery on orders over AUD 45
🧦🧦 mesh ankle socks
✨ Make your feet prettier and sweeter! 😍


Characteristic:
For all seasons - the thickness index is thin. This way it can be worn in many seasons. In the summer, this is not a problem. put it on. It is breathable. The material is soft and provides the best care for your feet.
Adjustable - Highly elastic threaded mouth. Comfortable and not tight.
Non-slip - The structure of the product itself will not make you fall.
Comfortable seams - Nearly real leather wear. No footprints.
Outsole Fabric - Breathable to absorb sweat and prevent foot odor.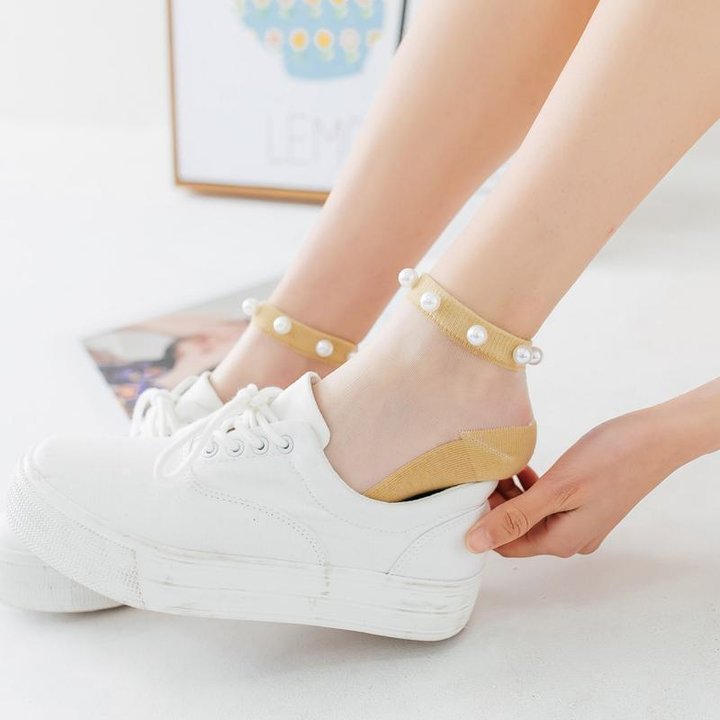 Specification:
Material: silk + nylon
Length: 22cm-25cm
Style: fashion lace stockings
Size: one size fits all
Thickness: thin
Color: dark pink / light purple / khaki / light blue / beige / green / black / white / dark blue / gray / mint green / pink
package includes
1 * New Fashion Pearl Breathable Mesh Socks