> Free shipping
👖Let you dress stylishly in winter🧶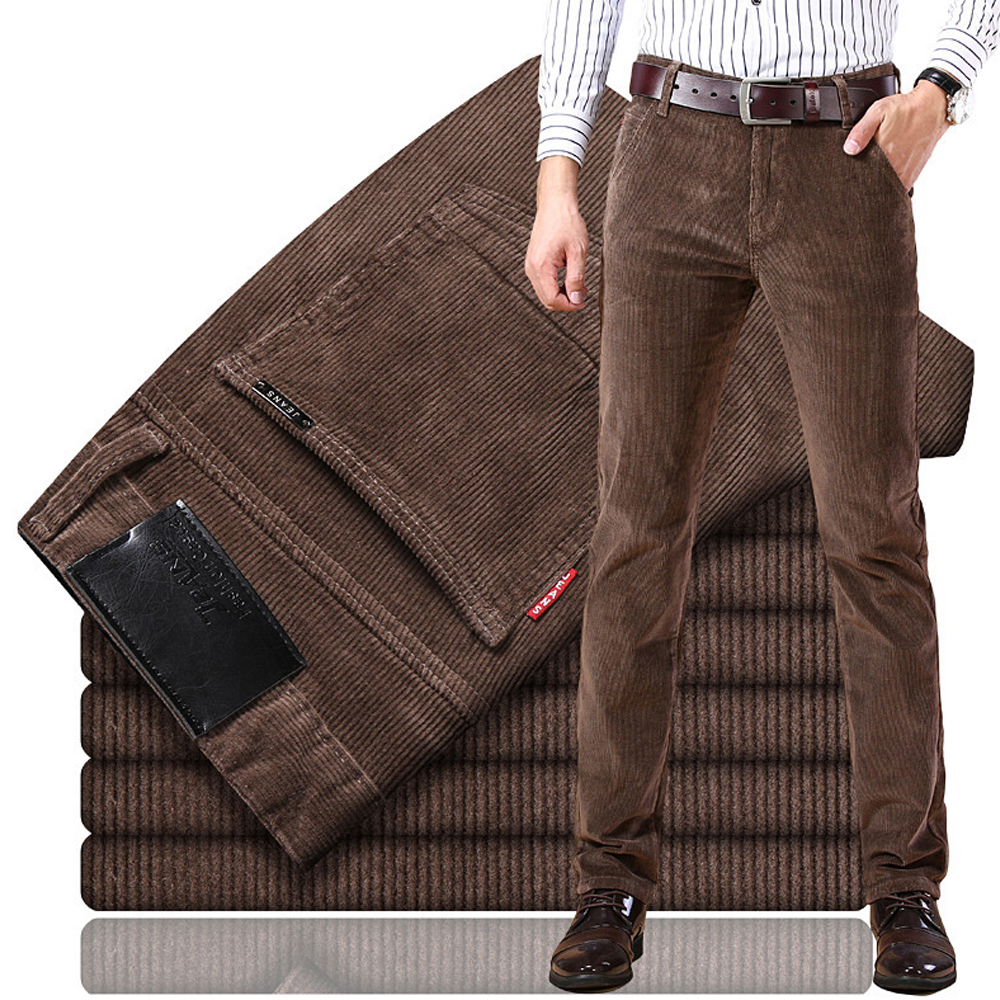 Solid color classic version + high-quality fabrics, creating a more tasteful fashion.
Features:
🔊Three-dimensional cutting:
3D three-dimensional cutting is adopted to make the shape of the buttocks more three-dimensional. It fits the shape of the legs well, promotes strengths and avoids weaknesses, and makes your legs more symmetrical and slender.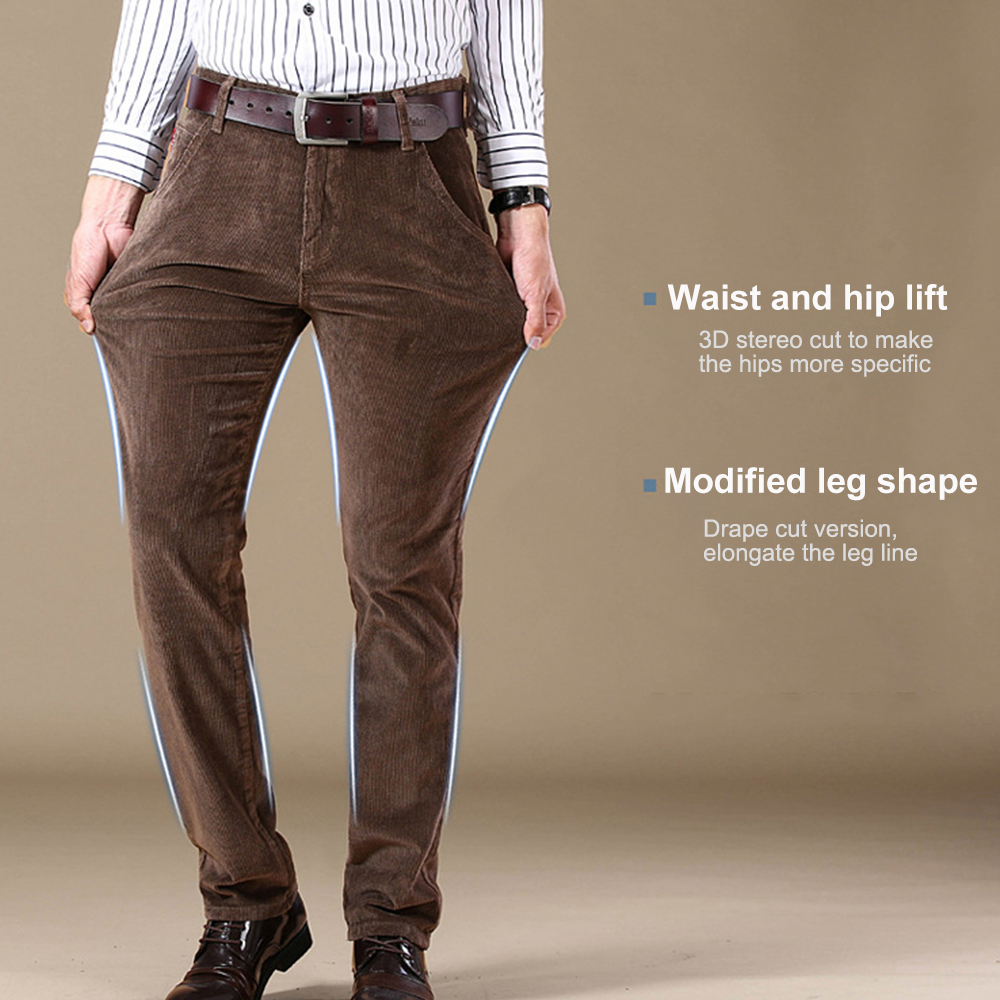 🔊Exquisite workmanship:
High-quality metal buttons and zippers are used, which are more textured and durable, and there will be no jamming when pulled and closed many times.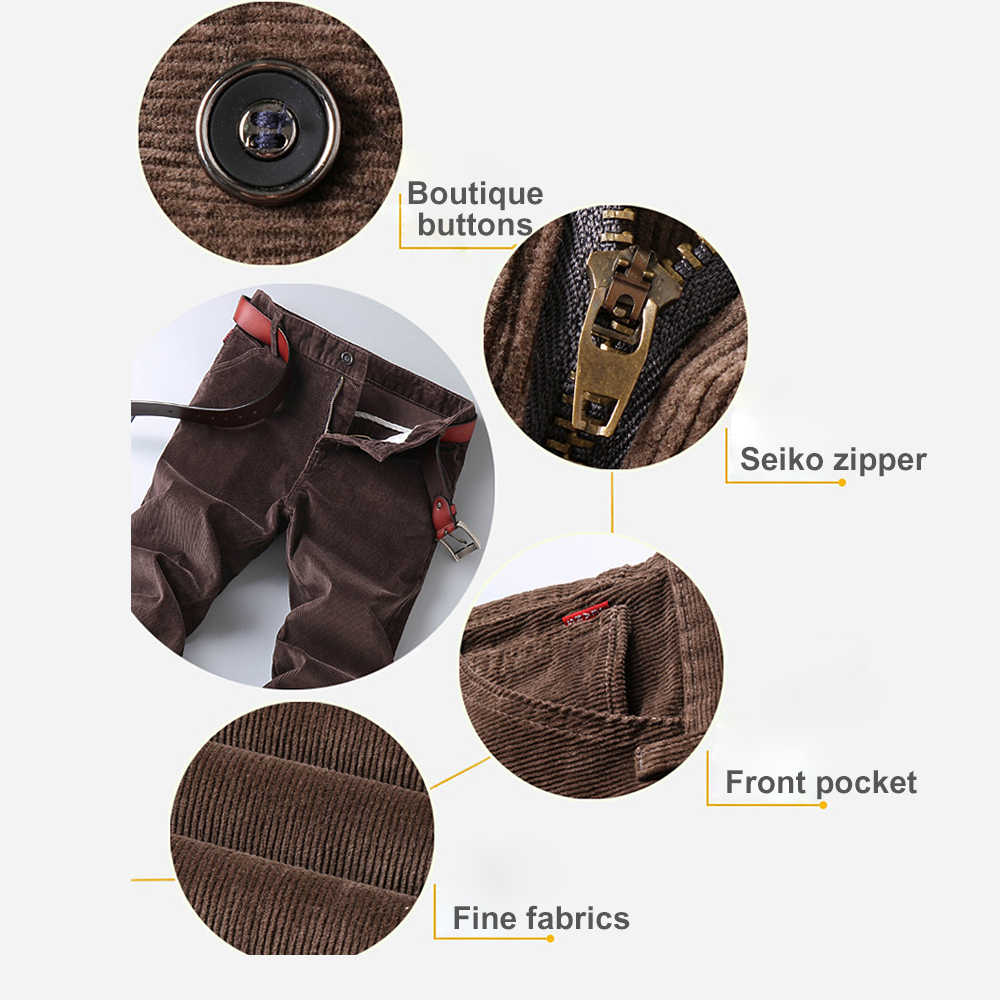 🔊Pocket shape:
The side slanted pockets are naturally neat and ergonomic, and are carefully designed according to the shape of the human hand, making it more convenient to insert into the pockets.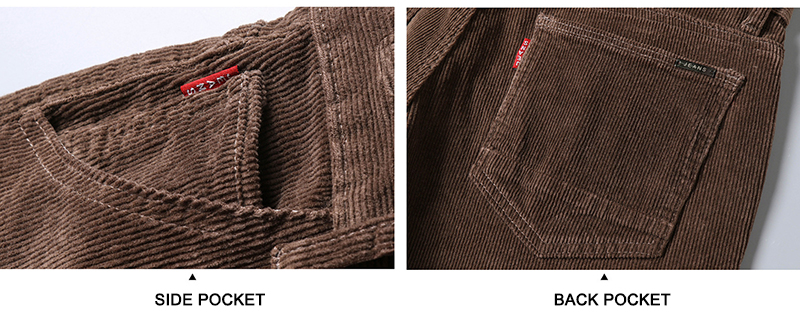 🔊Waist Design:
Based on many years of design experience, our designers have designed the waist-to-pants shape to conform to the waist-to-hip ratio of most human beings, making it more comfortable to wear.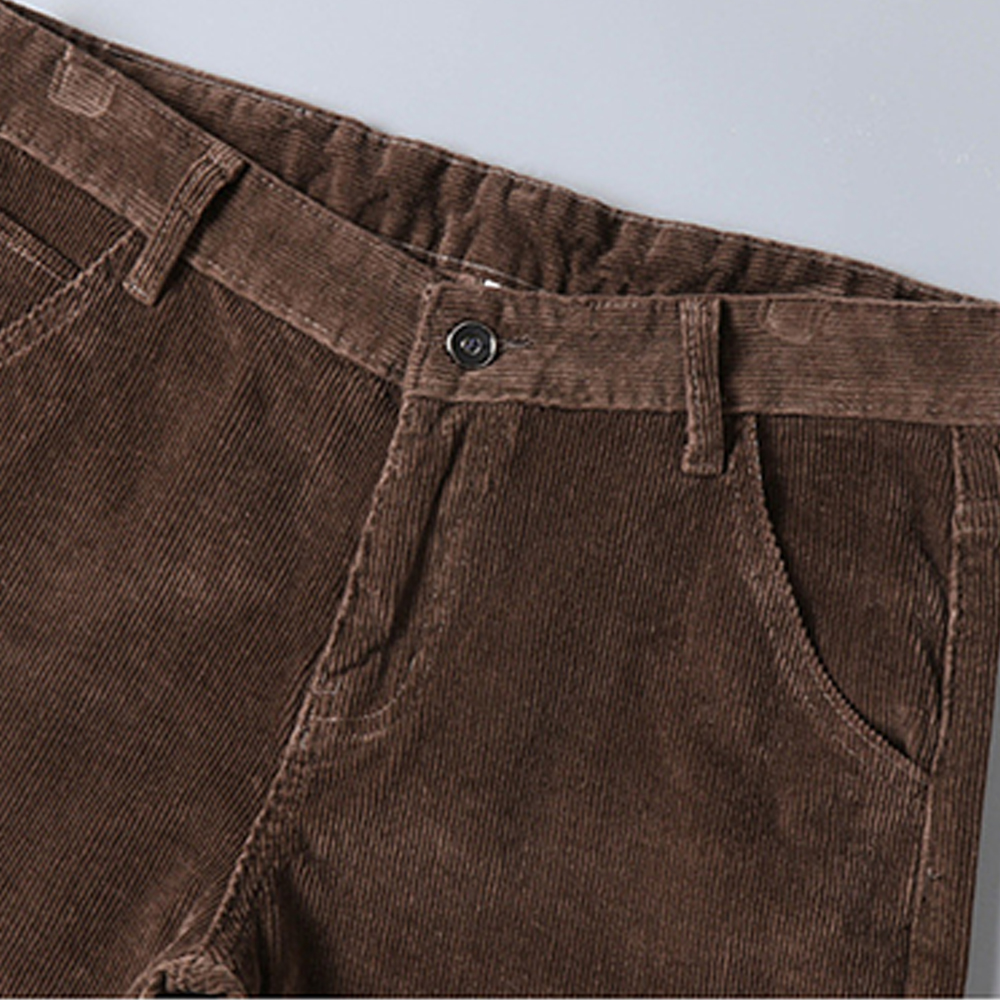 🔊Soft fabric:
The use of pure cotton material as the basis of the corduroy fabric makes the fabric more soft and skin-friendly, with excellent elasticity. You won't feel tight when you walk, run and jump in it, and the warmth will be better.
Specific:
Weight: about 400 g
Material: Cotton
Size: 28-40
Color: khaki, black, royal blue, dark khaki, burgundy, coffee
Size chart: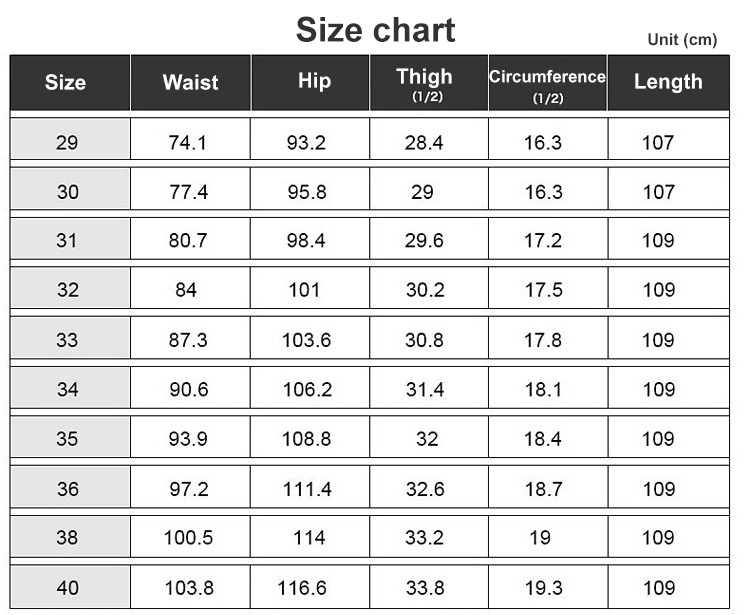 Measure your measurements to buy the right size, if you don't have time to measure, you need to buy a bigger size than usual. (For example, if you usually wear 31, buy32 )
Please allow 1-2cm difference due to manual measurement.
The color of the item may be slightly different from the color shown in the image.
Package includes
1 *New Men's Fashion Slim Fit Corduroy Pants