👟Wear-resistant and non-slip safety shoes👟
👉Lightweight and comfortable work shoes
This will definitely satisfy you💯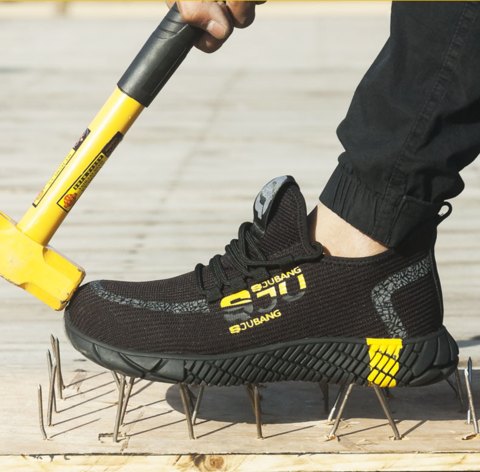 Characteristic:
Anti-smashing and compression - built-in steel seed head, anti-extrusion and rolling resistance, maintain 1.5 tons of pressure and protect your feet from injury.
Steel resistant Kevlar center tongue, built-in Kevlar waterproof tongue.
Lightweight and Comfortable Material: Lightweight material suitable for all shoes, flying fabric + rubber sole.
The combined laminate zone is wear-resistant and non-slip; the sole is made of rubber. Thickened sole, wear resistant iron filings.
Reflective reflective tape at night, with reflective strips on the cone, workers can work safely at night.
Superb deodorant insole, breathable insole with 4D massage, soft and comfortable and comfortable feet.
Specifications

Material: flying model
Upper Style: Middle Shoe Upper
Scope of application: factories, construction sites, minerals, chemical industry, electricity, etc.

Size chart


Package Included:
1 * Lightweight anti-puncture shoes