Introducing the Zingsee All-match open toe flat sandals and slippers for women, designed to provide comfort and style while also correcting posture and reducing discomfort.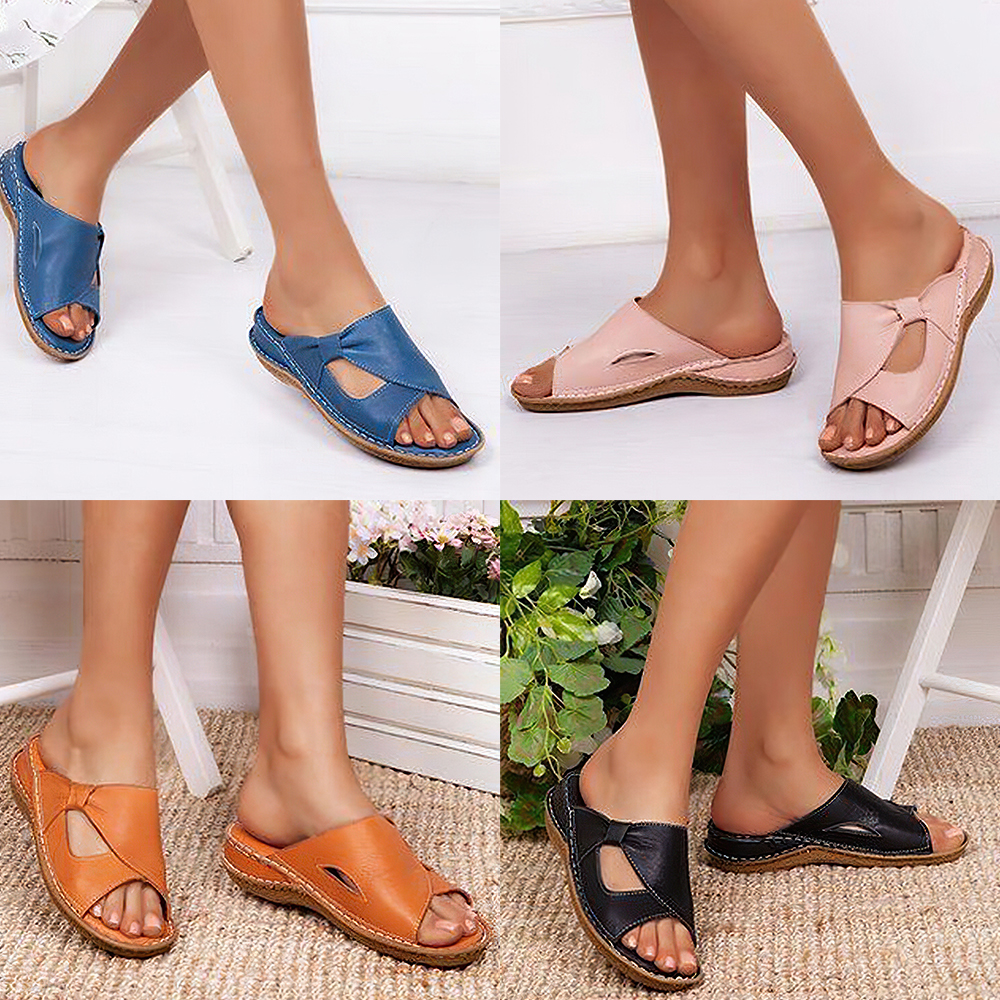 These sandals are ergonomically designed to conform to the human body, providing a customized fit that reduces discomfort and promotes a healthy posture. The result is a sandal that is not only comfortable to wear, but also helps prevent pain and discomfort associated with prolonged standing or walking.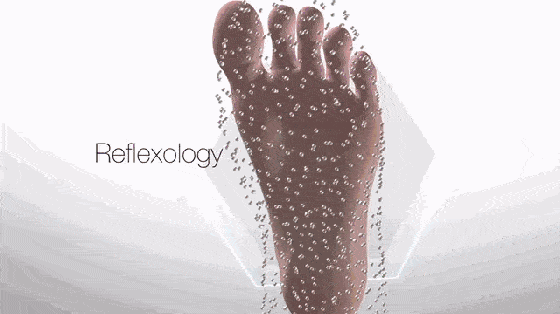 【promotes healthy posture and reduces discomfort】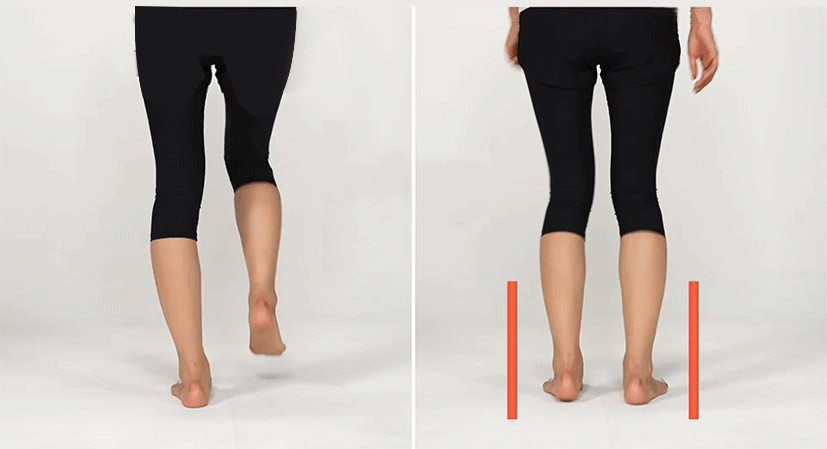 Made from high-quality materials that are both durable and resistant to wear and tear. The soles of these sandals are made from a specially designed material that is both slip-resistant and wear-resistant, ensuring that your feet will stay firmly planted on the ground and that your sandals will last for years to come. The open toe design is perfect for warm weather and allows your feet to breathe, while the flat sole provides a stable platform that is ideal for walking and standing.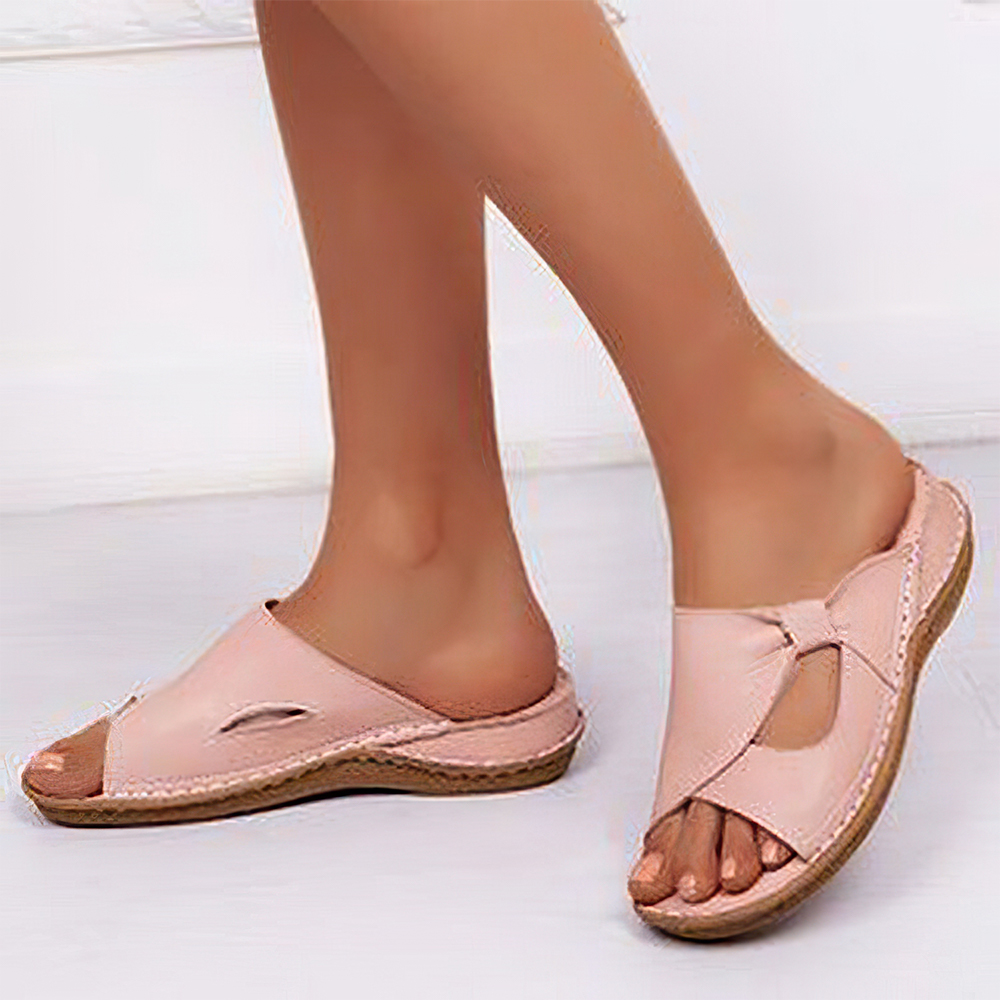 These sandals are also incredibly versatile and can be worn with a variety of different outfits. Whether you're wearing them with jeans or a dress, the sandals are sure to complement your look and give you the confidence you need to tackle any task. They are also incredibly easy to slip on and off, making them perfect for on-the-go wear.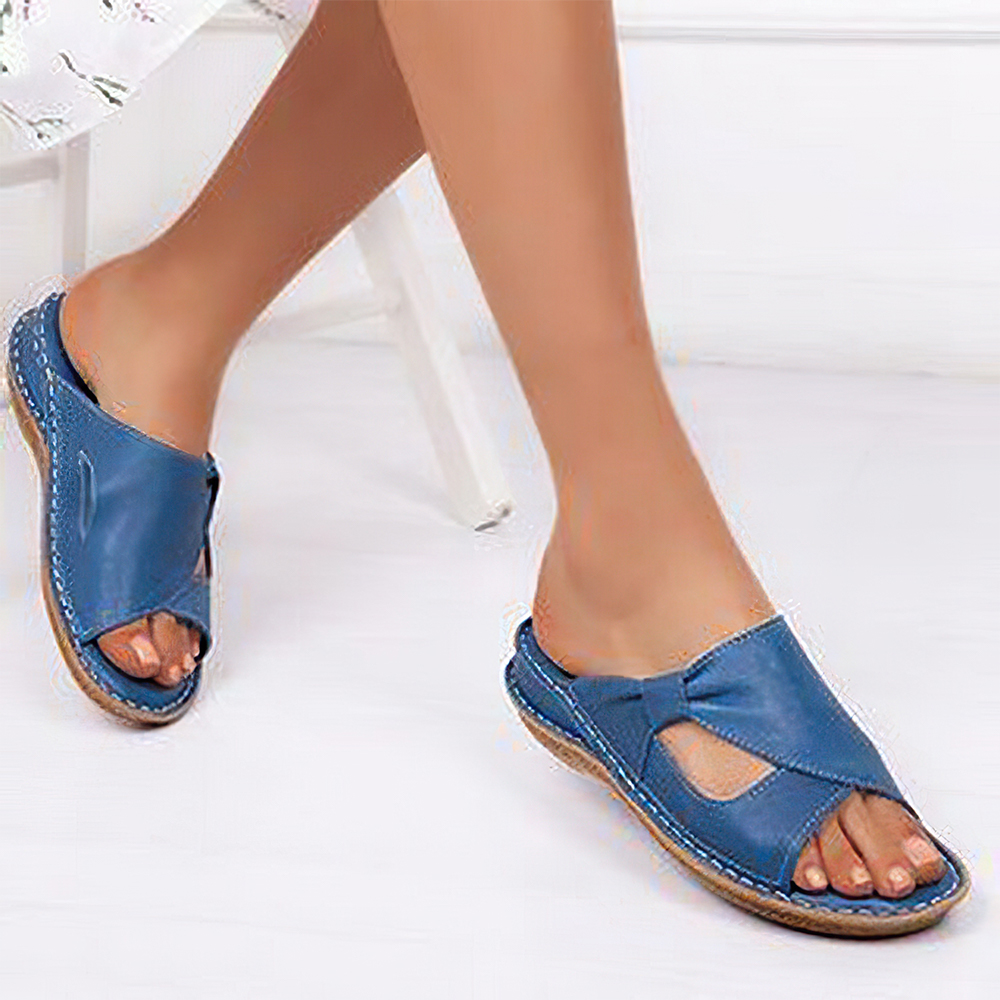 In addition to their comfort and style, the sandals are also incredibly easy to care for. Simply wipe them down with a damp cloth to remove any dirt or debris and they will look as good as new. They are also available in a variety of different colors, so you can choose the one that best suits your personal style.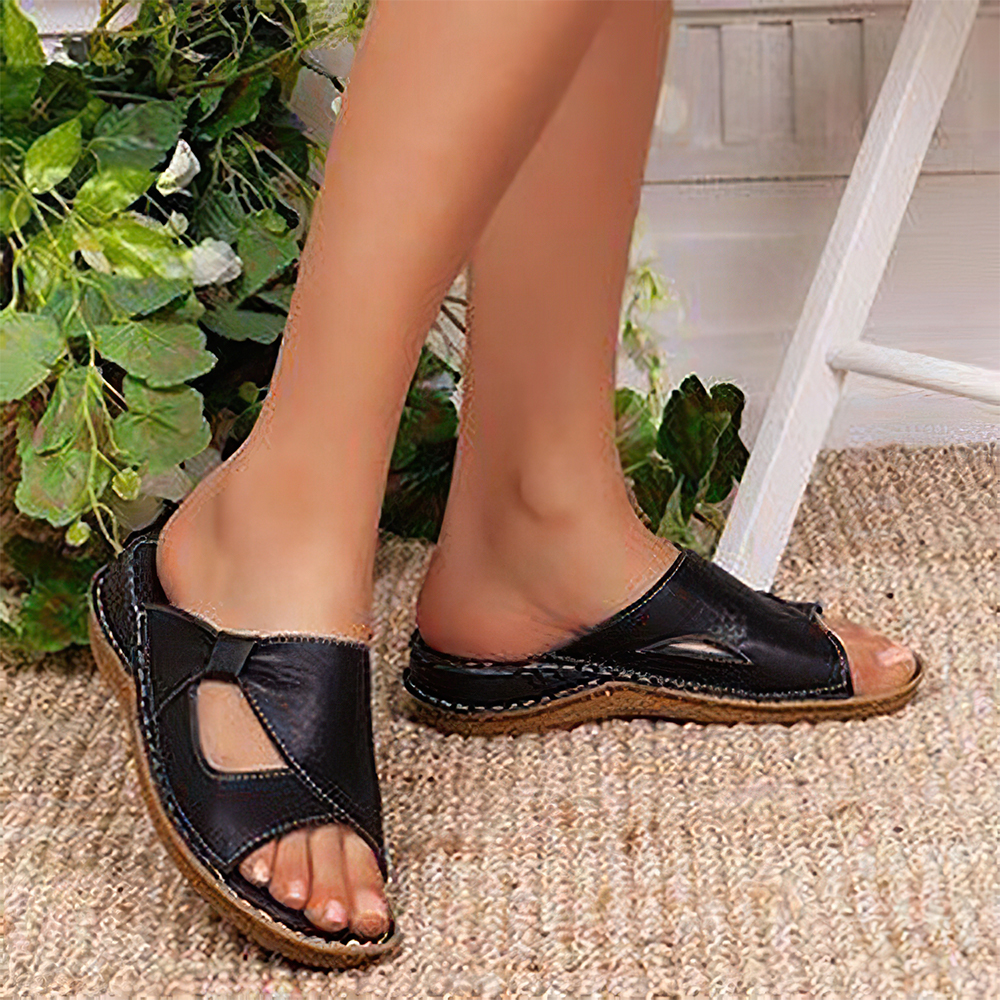 They are an excellent choice for anyone looking for a comfortable, stylish, and versatile sandal that also promotes healthy posture and reduces discomfort. Their slip-resistant and wear-resistant soles, open toe design, and easy-care materials make them perfect for everyday wear, while their customizable fit and ergonomic design make them a must-have for anyone dealing with foot pain or discomfort.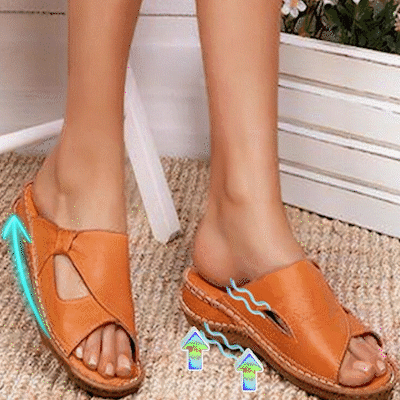 So why wait? Treat yourself to a pair of Zingsee All-match sandals today and experience the ultimate in comfort and style!
Specifications:
Upper Material: Artificial PU

Sole material: PU

Inner material: PU

Function: Breathable, lightweight, non-slip, wear-resistant

Color: blue, black, khaki, pink
Size chart: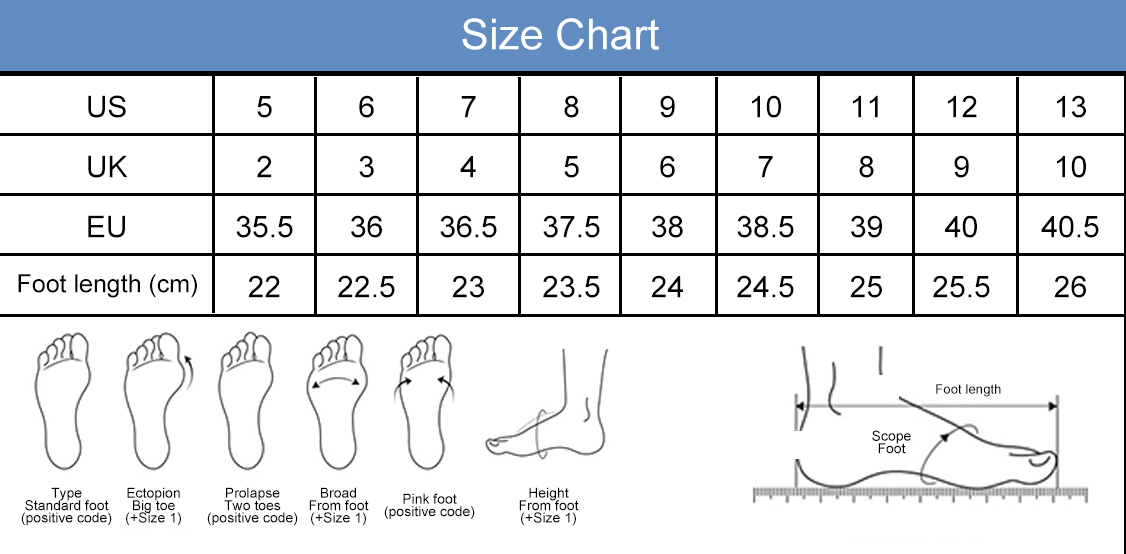 Please allow 1-2cm differences due to manual measurement.
Due to different monitors and lighting effects. The actual color of the item may vary slightly from the color shown in the image.
Package includes
1 * All-match open toe flat sandals and slippers for women