Do you still feel hot and uncomfortable wearing a pure cotton T-shirt in summer?
This stylish men's silk polo shirt will keep you cool on hot summer days.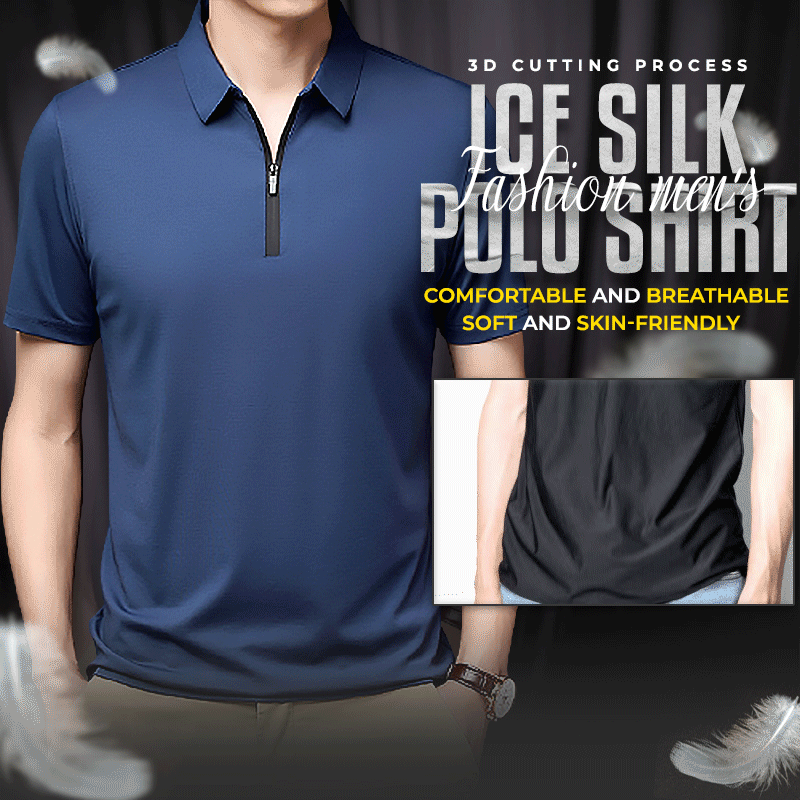 Men's Ice Silk Polo shirt 3D cutting process, fashionable and charming, Ice silk material, refreshing and comfortable. No fading, no swelling and friction resistance. It's a must-have summer T-shirt in your wardrobe.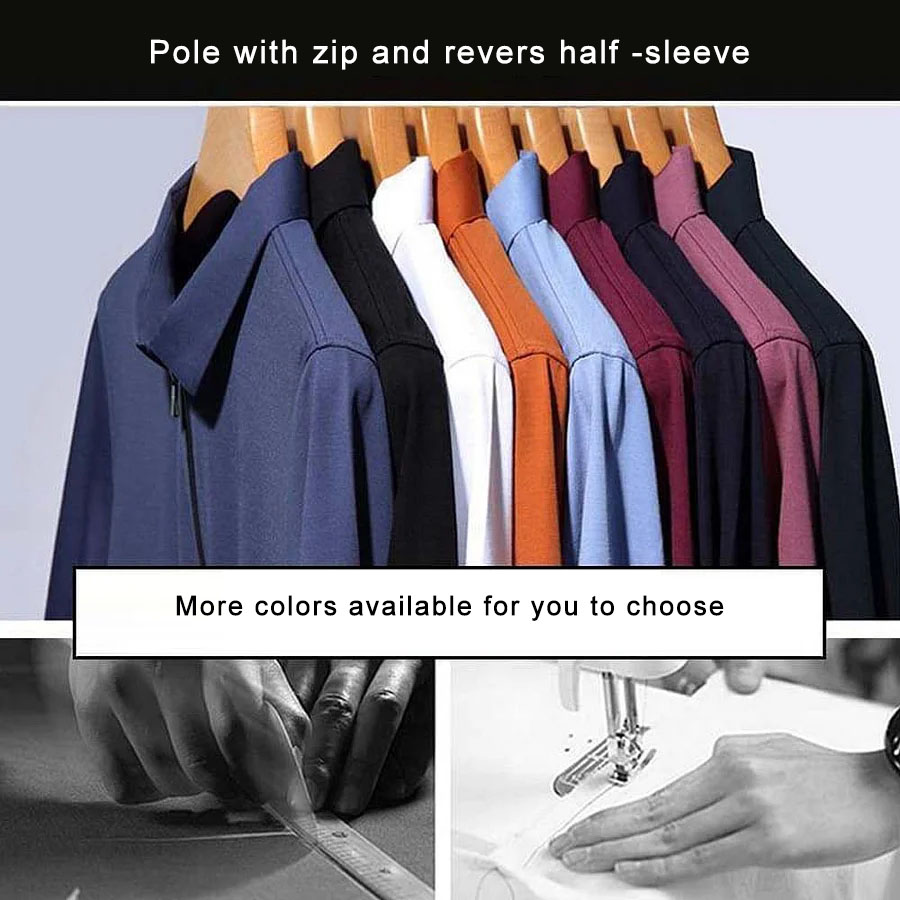 Main feature
▶ Soft and skin-friendly
Ice silk fabric is made of high quality mulberry silk, smooth and silky, soft and skin-friendly. The classic version of the polo shirt fully reflects the temperament and taste of the wearer.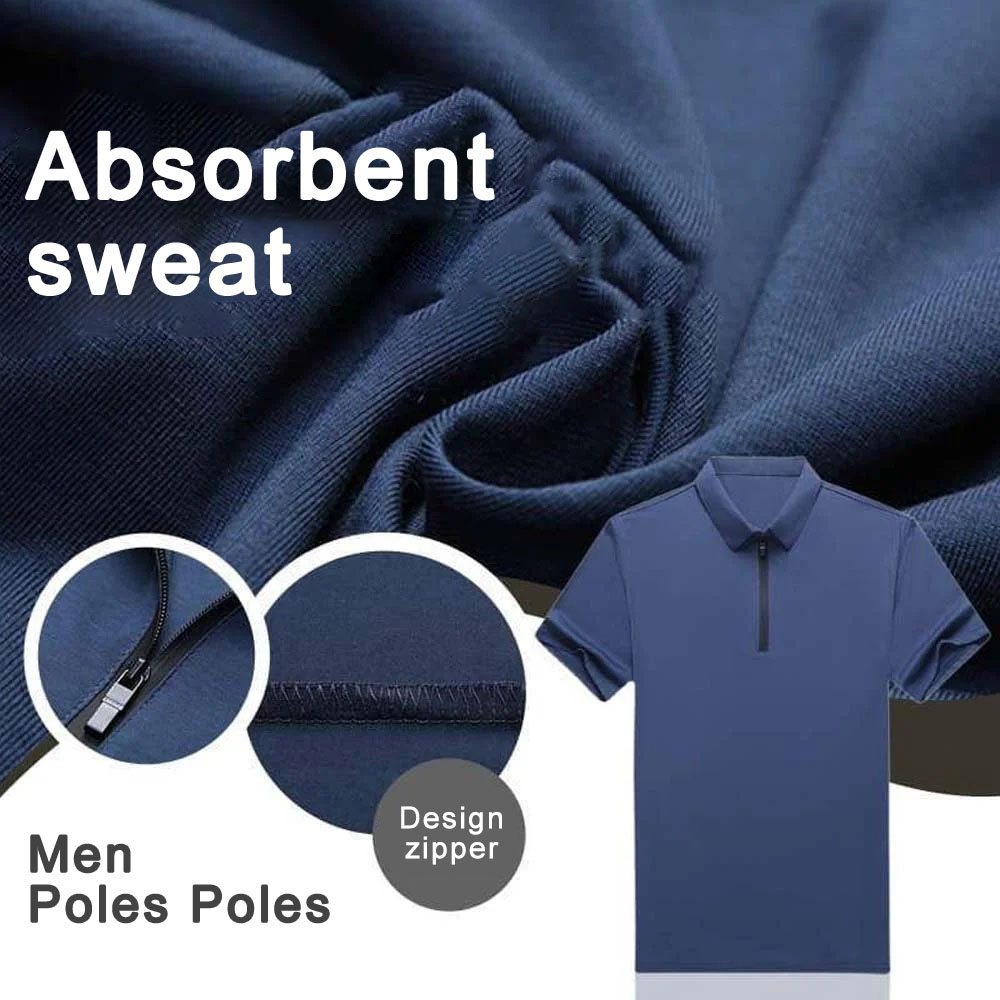 ▶3D cropping
Precision tailoring, smooth seams, and a one-piece design deliver a sturdy, comfortable, wrinkle-free fit. Naturally soft, it can be worn by any body type. The cuffs are slightly elastic and not tight, allowing you to move freely as you train.
▶ Comfortable and breathable
Comfortable, breathable, non-stick and non-drying fabric for cool comfort. After use, the body temperature drops instantly, giving you an unprecedented new and fresh experience.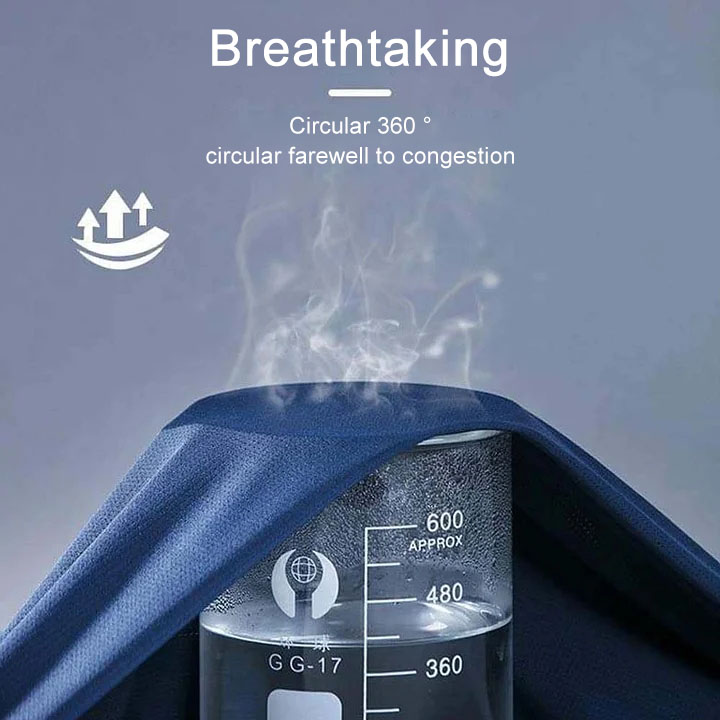 ▶ Zipper design
Neck zipper design, more comfortable to wear. The thread flap design keeps the neck stiff and not easily deformed for a long time.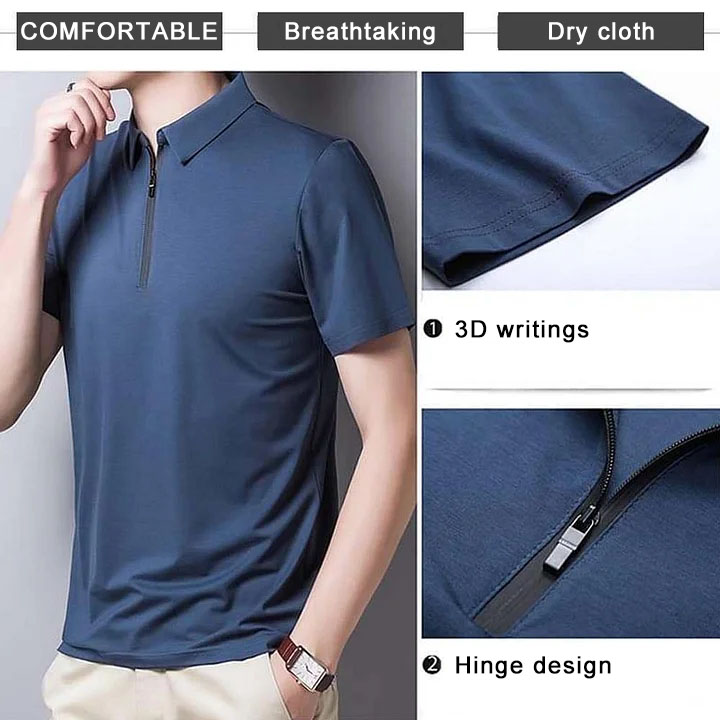 ▶ Suitable for many occasions
Great for everyday casual wear. At the same time, it can also be worn to go to parties or parties, golf, jogging and other simple sports. It can be matched with sports pants, suit pants, casual pants and other pants.
The package includes

The package includes
Summer new men's fashion ice silk seamless breathable POLO shirt × 1